DETAIL
【2018 Welcoming Gathering Festival】 Festival and Dong-A Il !! Weekday limited 4000 yen 9 items (with 90-minute all-you-can-drink course) course】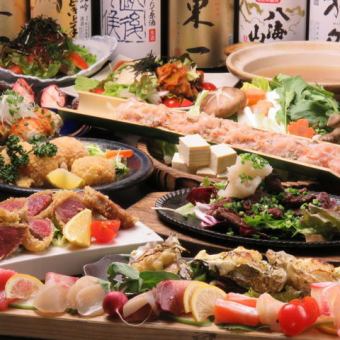 By using a coupon4000 yen
※ tax will be charged.
All-you-can-drink available

All-you-can-drink menu
み に に に に に に に に に に に に に お お お お お お お お お お お お お お お お お お お お お お お お お All cuisines are handcrafted and we offer sticky course dishes without using ready-made itemsPlease contact us the main you can choose in advance.Weekday only (Monday - Thursday / Sunday)
Course menu
★ 2018 【Farewell Accommodation】 course ★
1 incense house salad using Asakura vegetables of 5 kinds
2 plush sashimi from the Nagahama market
3 Home-made colicoli cartilage and yam plenty Fluffy Tsukune
4 rare beef cutlet of cattle red meat
5 hand-made scallop scallop with gratin from bechamel sauce
6 Today's main choice to choose from
↓ ↓ ↓ ↓ ↓ ↓ ↓ ↓ ↓ ↓ ↓ ↓ ↓ ↓ ↓ ↓
【Nabari possession】
· Spring cabbage and seasoned clams, pork belly sauce (♪ soup of clams goes well with pork roses) ♪
· Spring water cooker
· Skinpot with incense recipe
· Pork belly and spring vegetables rice tea shabushabu hotpot
【None】
· Charcoal grilling of beef sagari
7 noodles or ochazuke
8 Today's dessert
further!!
【All-you-can-drink !!!!
Draft beer, shochu, sake you can choose
↓ ↓ ↓ ↓ ↓ ↓ ↓ ↓ ↓ ↓ ↓ ↓ ↓ ↓ ↓ ↓
Eastern, rice festival, Aka Sakura, Hachikai mountain, Mori no Kura, I enjoy the sake of the recommended season.
Premium Malt draft beer / Japanese sake / plum wine premium malt, gold wheat, plum wine, red plum wine, akagome plum wine, yuzu plum wine, kakudama plum wine, rare festival, east of Saga, spicy mushrooms, Hakkaisan, Niigata, sake , Seasonal sake etc. ,,,
Sour / highball lime, lemon, calpis, gigantic peak
Shochu authentic sweet shochu, wheat, black kirishima, red rabbit, three-way, island beauty, gymnast cedar, Niseido, Shiratake, etc ..
High Ball (Super carbonate) Super carbonate Hight Ball, Chita High Ball, Hakushu High Ball, Ginger High Ball, Coke High Ball, Yuzu Hi Ball, or Boss High Ball
Wine Carlos Rossi (red · white)
Cocktail GIN TONIC / Jim Buck / Moscow Muzzle / Fuzzy Navel / Peach Oolong / Passion Orange / Matcha Oolong / Matcha Milk / etc ...
Soft drink Oolong tea / Orange / Calpis / Grapefruit / Apple / Cola / Ginger ale
All-you-can-drink menu
· Beer / Japanese sake / plum wine
· Premium Maltese, Golden Wheat, Plum wine, Red plum wine, Akoshi plum wine, Yuzu plum wine, Kakudama plum wine, rare festival festival, Higashi Iku of Saga, Hot Springs of Niigata, Hakkaisan of Niigata, sake sake, seasonal sake etc., ,
Sour / highball
· Lime, lemon, calpis, gigantic peak
Shochu
· Full sweet potato shochu, wheat, black Kirishima, Red Rabbit, Mikake, Shima beauty, Toyaki cedar, Niseido, Shiratake, etc ..
· High Ball (Super carbonate)
· Super carbonate high bowl, Chita high ball, ginger high ball, cola high ball, yuzu high ball, or boss high ball
·wine
· Karurorosshi (red and white)
·Cocktail
· Gin tonic / Jim bag / Mosccommure / Fuzzy group / Peach oolong / Passion orange / Matcha oolong / Matcha milk / etc ...
·Soft drink
· Oolong tea / Orange / Calpis / Grapefruit / Apple / Coke / Ginger ale

Coupon that can be used
【Message desert plate and clock gift】
★ ★ birthday anniversary surprise

Presentation conditions

At reservation ※ For details, call !!

Conditions of use

※ Memories as it is on a watch ... ♪ You can write a message to the main protagonist yourself !! Please use it on an anniversary / birthday !! If you are asked for a course meal for 4 or more people

Expiration date

Until the end of April 2018

Weekday only, Secretariat privilege 【One person's free with reservation for 5 people!】
10 people → 2 people free !!

Presentation conditions

At the time of booking

Conditions of use

5 people / / other tickets / services can not be used together / reservation required ※ Friday Saturday is impossible / limited to courses over 3480 yen

Expiration date

Until the end of April 2018
2018/04/19 update